Snug inside a Civil War-era brick and stone building beside his landmark Venezia Restaurant,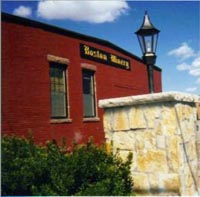 vintner Ralph Bruno has opened the doors to his new pride and joy: The Boston Winery—the only winery of its kind in New England.
The Boston Winery was created with one thing in mind: To offer people the unique opportunity to enjoy making their own wine with family and friends. Here you can make superb wine in an historic location with some of the finest Californian and European wine makers to guide you. The newly renovated 12,000 square foot facility is located in the Port Norfolk area of Boston and adjacent to the prestigious Venezia Restaurant.
With a dozen types to choose from, customers are able to taste and pick the wine of their choice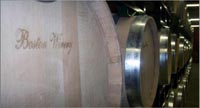 and can be involved in the making process from beginning to end or in any capacity they desire. Experienced wine vintners guide members along the way and assist in every aspect of the process.
Boston Winery purchases only premium grapes hand-selected by buyers in California's wine country, as well as special imports upon request from Italy, Chile and any other location a member may desire.
The winery has begun Phase 1 of the winemaking process, which is de-stemming and crushing the grapes.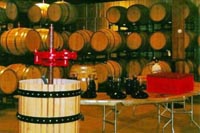 Small group tours of 10 or less are currently being conducted so that potential members can experience this process firsthand, along with a tour of the winery and a tasting of various wines.
Tours are $100 per guest and include:
• History and overview of Boston Winery
• Tour of the winery and overview of the wine making process
• 2 bottles of Boston Winery handcrafted wine
• Free sampling of various wine blends
The next available small group tours are scheduled for Saturday, October 11th from 4pm- 7pm and Saturday, October 25th from 4pm- 7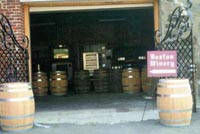 pm.
If interested in attending a tour, please email BostonWinery@blitzmedia.com with the date you would prefer, your name and phone number. You will be informed if there is space available and receive registration instructions.
For more information:

Boston Winery
26 Ericsson Street, Dorchester, MA
http://bostonwinery.net
Phone: 617-265-WINE (9463)
Fax: 617-265-9464
E-mail: information@bostonwinery.net